Naira note scarcity of both old and new persists across Nigeria, and Point of Sale (POS) operators have become the new gatekeepers to cash.
With long lines and fights often breaking out at bank Automated Teller Machines (ATMs), people have little hope of accessing the cash they need.
Naira Note Scarcity
Gone are the days when POS operators had a standard fee for dispensing cash to customers. The Central Bank of Nigeria (CBN) redesigned the N200, N500, and N1,000 bank notes, and used to charge N100 for every N10,000 disbursed, with the fee increasing proportionally to the amount being withdrawn. Customers who withdrew or deposited large sums often received discounts, such as a charge of N700 or N800 to withdraw or pay N100,000.
However, in today's cash-strapped climate, there is no longer a standard fee for using the POS. The only factor that matters is the availability of cash. Our correspondent who visited Awka, the capital of Anambra State, found that there is no fixed fee for withdrawing cash from the POS. Customers are forced to agree to whatever fee the operators charge, depending on the availability of cash. Some operators charge as much as N4,000 for every N10,000 demanded, while others charge a standard fee of N1,000 for every N10,000 withdrawn, as is the case in Eke Awka market.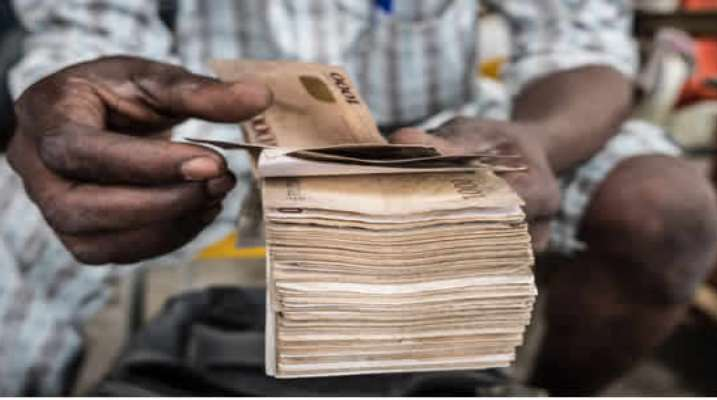 The effect
The naira note scarcity has resulted in a surge of business at every POS operator's stand, as many traders have stopped accepting transfers. Vendors, such as food vendors, often add a service charge to the price of their goods when customers pay via transfer.
Civil servant, Mr. Peter Ubaka, expressed his frustration with the lack of coordination in the fees demanded by POS operators, stating that they are exploiting Nigerians simply because everyone needs cash.
Investigations by the DAILY POST reveal that the cash being dispensed by POS operators is not easily obtained. Many operators go to great lengths to get their hands on cash, including intercepting people who are depositing money at banks and making deals with them, or arranging to pick up cash from fuel stations after a day's sales.
The situation has become so dire that even banks and ATMs are unable to provide enough cash, leading to frustration and anger among Nigerians.
Conclusion
The scarcity of naira notes has led to a new reality where POS operators hold the keys to cash. With no standard fees, customers are forced to agree to whatever fee the operators charge, and with cash in short supply, many operators resort to unconventional means to obtain it.
The situation is ripe for exploitation, and it is time for the authorities to step in and bring some order to the market.